StartupWise by Charlie Chang
Free startup advice for your business.
Our goal is to provide in-depth guides and tutorials on how to start a business in the most cost-effective way, as well as share insightful tips on how to run a successful business.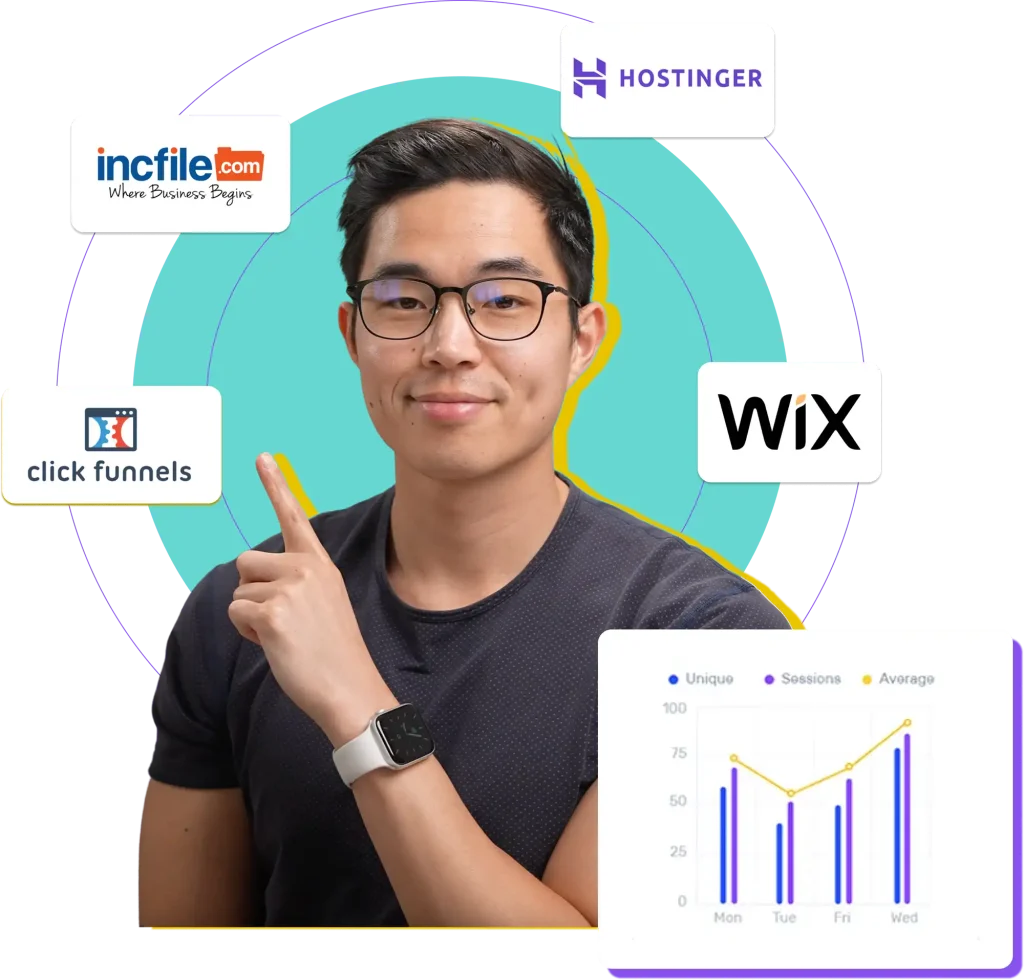 Our Mission is to Help Entrepreneurs and Business Owners
We believe in helping new entrepreneurs and business owners with the knowledge, resources, and support needed to build successful businesses. Our goal is to provide as much value as we can through our website, and our YouTube channel.
Let Us Help You Achieve Your Goals
We have step-by-step tutorials that will guide you through various topics such as forming your own business entity, growing on social media, and building a team. These are free resources that can help you when starting a business.
Discover essential tools recommended by StartupWise for setting up your new business. Get familiar with popular platform for running your business like Hostinger, Incfile, Shopify, Wix, Clickfunnels, Paired, and Deel etc. 
StartupWise recommends the best business formation services based off cost effectiveness, ease of use,  and more. Learn more about Incfile, Zenbusiness, and Northwest Registered Agent.
Explore our in-depth guides on how to start your LLC, Sole Proprietorship, S Corp, or C Corp in the state you do business in with our step-by-step instructions to navigate the legal and administrative processes effortlessly.
Honest and detailed reviews of various platforms to help you choose the right one for your business. Discover the best tools and productivity platforms that exist. 
Access tutorials about startups, business entity formation, side hustles, and anything that has to do with entrepreneurship on the Startupwise YouTube channel
We take pride in the success stories shared by our viewers, as they inspire us to continue providing valuable resources and insights.