This is a comprehensive, honest ZenBusiness review for 2023 that includes an in-depth look at their services, customer feedback, insights into their pros and cons, and so much more!
Is ZenBusiness Really Worth It?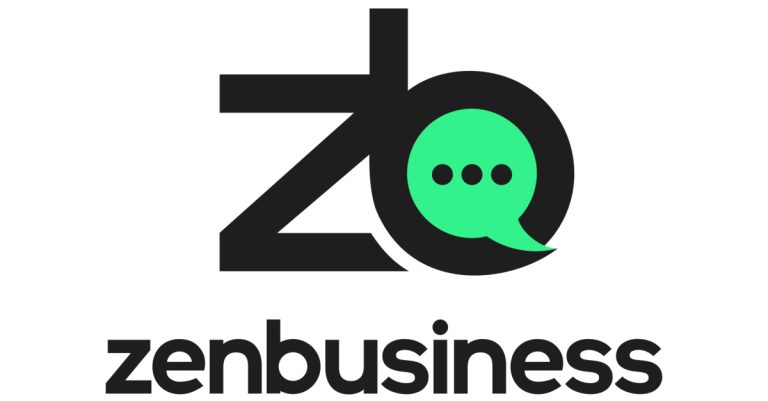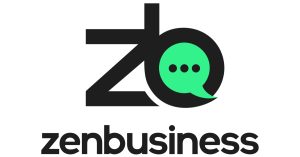 ZenBusiness is an ideal choice for entrepreneurs looking for quick and efficient incorporation services.
One of the great things about ZenBusiness is that they offer competitive pricing for their services and very responsive customer support.
ZenBusiness is quite new to the market compared to its competitors but they're one of the best. (ZenBusiness – 2015, IncFile – 2004, LegalZoom – 1999, Northwest 1998)
They include features that are not normally included in other platforms.

Not only do they offer features such as quickly starting an LLC, an easy-to-use invoicing app, and operating agreement templates, but they also have a platform that provides ongoing education to quickly start, run and grow your business.
Want more business tools and resources reviews? Check out our entire Reviews Panel for more!
ZenBusiness Review Methodology
I'll be going over:
SERVICES – I'll give you an overview of all the services offered by ZenBusiness and how each one can help you in forming your business.
FEATURES – I'll provide an in-depth look at all the features offered by ZenBusiness.
HOW TO START AN LLC with ZenBusiness – We'll cover all the steps that need to be taken, as well as any additional documents or information required for filing.
HOW TO START A CORPORATION with ZenBusiness – I'll provide a detailed explanation of how to form a corporation with ZenBusiness. We'll cover all the steps needed, as well as any special paperwork that may be required.
REGISTERED AGENT SERVICE – I'll go through ZenBusiness' registered agent service, their pricing, features, and how they compare with other popular registered agent services in the market.
PRICING – I'll also provide a breakdown of the pricing options offered by ZenBusiness when it comes to LLC formation.
I'll compare them with popular competitors on the market so you can see how they measure up in terms of quality and price with their competitors.
You'll also be able to see how much each package costs, what services are included in each one, and what value can you get from each package.
CUSTOMER SUPPORT – how reliable and helpful ZenBusiness's customer support is. We'll also discuss the different ways that they can be contacted and what sort of customer service customers typically experience.
PROS and CONS
REVIEW RATINGS
ZenBusiness vs IncFile vs LegalZoom vs Northwest vs Swyft Filings: Lastly, we'll compare ZenBusiness with similar companies on the market in terms of service offerings, pricing, customer support, and more.
Why ZenBusiness?
We've been using their services for some time now, and I can definitely vouch for their quality service and reliability.
Plus, the price is extremely low for a company that provides top-quality service.
It may sound skeptical that a top-notch LLC service would offer such an amazing price for the value they bring.
Starting an LLC with ZenBusiness
The general requirements for setting up an LLC are quite similar from state to state but there are differences so you should check out my other videos covering each state.
Basically, you start off by:
Naming your LLC,
Finding a registered agent,
Filing your Articles of Organization with the State,
Creating an operating agreement, and
Applying for EIN.
I'm not going to cover all of these in detail as I've already covered the LLC formation process using ZenBusiness before.
But in short, while it is possible to DIY form your LLC on your own, using ZenBusiness as your LLC formation provider can make the process smoother and ensure that all legal requirements are met.
It's especially helpful if you want to focus on your business instead of going over tons of legal documents and requirements that are not really your cup of tea.
It also avoids the possibility of the State shutting down your LLC by default which means that if the LLC failed to respond, a default judgment can be entered by the State.
ZenBusiness offers several other services such as:
Registered agent service,
Document filing and retrieval,
Business name availability checker, and more.
These are all important in starting an LLC.
ZenBusiness also offers complete compliance protection to ensure that customers' companies stay in good standing.
Starting a Corporation with ZenBusiness
With ZenBusiness, it's very easy to start a corporation too.
These are basically the steps in forming a corporation:
Name your corporation
Appoint directors and a registered agent
File the Articles of Incorporation/Certificate of Incorporation
Create corporate bylaws and shareholder agreement
Issue shares of stock
File for an EIN and review tax requirements
You can forget about having to read through thousands of pages of legalese just to find out your filing requirements – ZenBusiness takes care of all the bureaucratic hurdles for you.
Another thing about ZenBusiness is that they also provide helpful resources such as online incorporation forms that users can fill out in minutes.
Customers can customize their packages depending on their specific needs, with options ranging from basic incorporation all the way to full-service plans.
Prices are competitive with other online incorporation services, making it an attractive option for budget-conscious entrepreneurs.
Registered Agent Service
One of the services offered by ZenBusiness is its registered agent service. Finding a reliable registered agent is an important step in forming your business whether it's an LLC or a corporation.
A Registered Agent is basically someone responsible for receiving notices from
Secretary of State
Compliance-related documents
Service of Process (SOP) for any lawsuits that involve the business
You can avail ZenBusiness' Registered Agent Service whether you file your business with them or not. If you file your business with them, this will be considered a service add-on.
They offer 2 packages:
Standard Registered Agent and
Registered Agent With Annual Worry-Free Compliance
1. ZenBusiness Registered Agent Standard – $99/year, renews at $199 per year
The Standard Package is an attractive option for those who are in need of a registered agent service only. At just $99 for the first year, it's one of the most affordable services out there and it comes with a host of features such as:
online document access,
a registered agent,
access to Zenbusiness business formation, and
compliance experts.
Renewal costs are just $199 per year, making it a great cost-effective solution.
2. ZenBusiness Registered Agent with Annual Worry-Free Compliance – $199/year, Renews at $398
Their Registered Agent with Worry-Free Compiance offers one remarkable benefit that the Standard package does not: stress-free adherence.
ZenBusiness will help customers file annual reports and make sure they don't miss any deadlines with the State.
If you ever had a bad standing with the State, Worry-Free Compliance will help you regain good standing. With this invaluable feature, you can rest easy knowing that all of your business needs are taken care of!
ZenBusiness' registered agent service is also available to businesses in all 50 states so:
no matter where you live or your business is located, you can take advantage of this service.
This service provides a point of contact to receive important documents on behalf of the company and helps ensure that everything is kept up to date with the Secretary of State's office.
If you want to know more about the importance of a registered agent in forming a business, I've covered a whole video for that: Should You Be Your Registered Agent?
Other Features Offered by ZenBusiness
Not only does ZenBusiness offer guidance in terms of finding the right business structure for your small business, but it also provides other helpful services to ensure you have all the bases covered.
These include
obtaining an EIN,
acquiring necessary business permits and licenses
setting up a specialized bank account
– and let's not forget their support in preparing annual reports and important filing deadlines – they've got you covered.
Pricing
ZenBusiness offers three tiers of pricing for their services: Starter, Pro, and Premium.
The Starter plan starts at $0 plus state filing fees. It features:

standard filing speed (2 to 3 weeks turnaround)
expense and deduction tracking and
filing your LLC formation documents
Registered agent: costs $99 for the first year – all your legal documents go to ZenBusiness and they will forward you these notices. They'll also alert you when you need to send your annual report to avoid fines and late filing.

The Pro plan costs $199 per year. Adds additional features from the Starter Plan such as:

Expedited filing speed (4 to 6 days) – prioritizes yours over others
Effortless preparation and filing of EIN documents (easily get your tax id number)
The Pro plan offers reminders and compliance services for filing your LLC documentation. ZenBusiness Pro Plan also allows you to make 2 changes to your documentation in case you need to. (The Starter plan on the other hand, only notifies you to file your LLC documentation at the end of each year)

The Premium Plan costs $299 per year. Adds all features in the first 2 service plans but adds the following:

Expedited filing (incorporate a business in just 1 to 2 days)
ZenBusiness helps you create a business website – including a business domain, email setup, and web hosting.
Filing for most of these things is mostly free (such as getting an EIN), but you're mostly paying for convenience and professional services.
Watch full video of ZenBusiness Review here:
ZenBusiness' add-on costs:
Registered agent: $99 for the first year then $199 annually
Expedited filing speed: $49 (and included in Pro and Premium plans)
Rush filing speed: $99
Banking resolution template: $30
EIN filing: $99
Compliance service: $199 and included in Pro and Premium plans)
Business website: $129 (and included in Pro and Premium plans)
Domain name: $25 (annual)
Customer Support
ZenBusiness also offers 100% in-house customer support.
They provide excellent customer support for any questions or issues you may have along the way.
They offer live chat, email, and phone support.
It's actually difficult to find a negative review about them.
In addition, ZenBusiness also offers extended support hours outside the typical 9-5 workday. They're available Mondays to Fridays from 8 AM to 8 PM (Central Time) and on Sundays from 10 a.m. to 7 p.m.(CT).
Pros and Cons of Using ZenBusiness
There are plenty of reasons to love ZenBusiness, but here are just a few:
Pros
1. They make starting a small business easy.
Seriously — with ZenBusiness, all you have to do is enter some basic information about your business, and they'll take care of the rest. No more worrying about paperwork or filing deadlines!
2. They're affordable.
Their plan starts at $0 + state fees, which is a great deal if you're on a tight budget. And even their most expensive plan is only $299 + state fees, which is still less than what you'd pay most lawyers or accountants to handle your business formation.
3. Great Customer Support
Whenever you have a question or run into an issue, their customer support team is always happy to help. As I've mentioned before, they're available via phone, email, or live chat 6 days a week—so you can always get the help you need when you need it. Customer reviews are overwhelmingly positive, and it's seriously difficult to find negative reviews. Most clients are finding that ZenBusiness is an invaluable resource for entrepreneurs of all levels.
4. 60-day money-back guarantee
ZenBusiness offers a unique 60-day money-back guarantee that sets it apart from the competition. If you're not satisfied with your LLC plan, simply contact them and get all of your expenses refunded (except state fees), no questions asked. This is an amazing feature unheard of in other LLC services – most only offer refunds up to 30 days, if at all!
5. Lots of Resources Online
With ZenBusiness' Mission to build and refine entrepreneurs' resources from inspiration to achievement, they offer helpful guides and advice along with its services. Their Brand Positioning is actually to be the entrepreneur's trusted guide, providing essential skills and
resources for anyone's journey to mastery.
Cons
1. Expensive Registered Agent
$199 per year for registered agent service only and $384 for registered agent service with worry-free compliance.
There are other options in the market that offers a free year of registered agent service as part of their LLC formation plan such as IncFile.
However, these registered agents usually offer limited customer service support, but ZenBusiness is different because they offer more personalized concierge-level services.
Not to mention, their customer service team is available 6 days a week and can answer all your tax and business formation questions.
ZenBusiness provides a comprehensive service unmatched by any other agent. Most customers are actually impressed with the features of their packages.
Their charges are worth it due to the peace of mind that comes with knowing your business entity is in safe hands.
And with their worry-free compliance registered agent service, you can rest assured that they'll take care of all filing requirements ensuring you remain compliant with all applicable state laws.
2. EIN as Add-On
Another downside to ZenBusiness is that their EIN service is an addition to all their packages. They charge a flat fee of $99 for obtaining an EIN from the IRS for your business.
EIN is extremely important especially if you're planning to hire employees and it can be used for banking. However, you can actually get an EIN yourself in just a few minutes and it's free from the IRS. So paying for an EIN add-on from ZenBusiness isn't a huge perk unless you want the extra convenience.
Comparing ZenBusiness with Other Companies on the Market
Basic Package & Important Services Comparison
[tablesome table_id='3217'/]
ZenBusiness has one of the cheapest pricing when it comes to incorporating your business. However, their Registered Agent service might not be the most affordable in the market. IncFile offers lower pricing when it comes to the Registered Agent service.
ZenBusiness also offers a guided operating agreement when you avail of their Pro Plan at $199. If you choose their Starter Plan, the LLC filing cost is $0 and their operating agreement will have a 1-time fee of $125. These are all still comparatively more cost-effective than what LegalZoom, Northwest, and Swyft Filings offer, especially if you add up the registered agent service to the total cost.
Example:
ZenBusiness: $0 + $99 (registered agent year 1) + $125 (1-time fee operating agreement) = $224
LegalZoom: $79 + $299 (registered agent) + $99 (operating agreement) = $477
Northwest: $225
Swyft Filings: $49 + ($149 per quarter x 4 quarters in 1 year) + $35 (operating agreement) = $680
ZenBusiness also has one of the fastest processing times compared to its competitors. Their customer service is also one of the best. They're available almost all days of the week.
Refund Policy
ZenBusiness clearly offers a 60-day money-back guarantee as stated on their website while Incfile, LegalZoom, and Swyft Filings only offer refunds, less a processing cancellation fee.
Northwest offers the most extended refund window. However, their refund policy isn't as clearly stated as some of their competitors.
Overall, it's safe to say that you'll be getting more value with ZenBusiness and it's highly recommendable.
Reviews
ZenBusiness vs Incfile
ZenBusiness and IncFile are often compared in terms of affordability and quality so let's see what most people have to say about them.
According to the Better Business Bureau Website, both ZenBusiness and Incfile have high ratings with over 4 stars, however, IncFile has had 439 more complaints filed against them than ZenBusiness in the last 3 years.
Zenbusiness vs LegalZoom
ZenBusiness and LegalZoom both have "Excellent" ratings on Trustpilot. ZenBusiness has a higher rating of 4.6 stars from 11,662 reviews while LegalZoom has a rating of 4.7 stars from over 2,444 reviews.
However, according to the BBB website LegalZoom has over 1,020 complaints filed against them with ZenBusiness having only 105 complaints filed against them
Overall, Is ZenBusiness worth it?
Yes! ZenBusiness offers an extremely convenient and cost-effective way for entrepreneurs to launch their LLC without breaking the bank. With features like company formation, registered agent services, tax consultation, and more – ZenBusiness is definitely worth considering. Not only is the service itself great value for money, but they also provide excellent customer support and make it easy to use its products. They offer comprehensive tutorials that help you through every step of setting up your business – making it quick and hassle-free.
Ultimately, ZenBusiness is an ideal option for entrepreneurs who are:
Seeking to grow a serious business – ZenBusiness provides high-quality tools and learning modules for anyone who wants to turn their idea into a money-making business and run it with ease.
Seeking first-rate LLC formation services and unparalleled registered agent service accompanied by top-notch customer assistance.
Looking for affordability yet still delivering high-quality services
Keen on timely submissions and notifications about approaching filing deadlines and hassle-free compliance assurance with annual submission of documents.
Watch full video of ZenBusiness Review here: